Man and Van
Using our removals company is the right choice for you
Do you need a removals company that you can rely on completely for your home or office move? If you do, we think we can help you. Removal To is a long running removals company and we have been running for about ten years. During this time, we have perfected our moving skills which is why we are the best moving company in town. For years, clients have relied on us for first class removal services. We offer the following removal services for you to choose from: home removals, office removals, man and van removals, storage and packing. It really doesn't matter what you need, because we can help you and you can rely on us completely for any of your moving needs. Our movers are also very good. Each and every single member of the moving team is highly qualified and they are 100% dedicated to making your move relaxing and smooth. We always believe that moving should be an enjoyable journey. So if you would like to book a date with us or if you want to find out the benefits to hiring us, please feel free to give us a call on 020 8746 4418 and we'll be glad to help.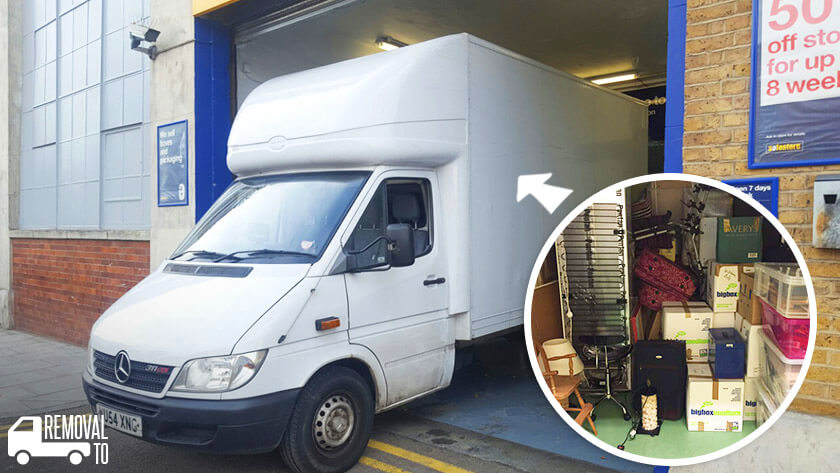 You can choose from a long list of removal services such as house removals, storage services, office removals, man and van services, and packing and boxing services. These removals services are all carried out by our wonderful, highly skilled team of movers. Our movers are all dedicated and motivated in making your home or office move laid back and as simple as possible. We can always count on them to make your move easy. Call us now on 020 8746 4418 for a free moving quote.
We can assure you that if you hire us for any kind of removal service, you will be more than impressed with what we provide to you. We love making our clients happy and we want to make you happy and make things very simple for you. It is essential for us to make sure your move is smooth. By hiring us, you will save time, energy, money and a great amount of hard work. Plus, you will be working with a great team of movers. We are so proud of our movers.
Although you might not be convinced, we understand the stress and hassle that moving tends to bring. It can be a chaotic nightmare for many. Unless you have plenty of experience and skill in moving, we suggest you hire a professional removals company like Removal To. We have been operating for such a long time and we never fail to impress clients with our talents and hard work. We also are aware of how expensive moving tends to be. With the global crisis, few can afford to splash money about. Therefore, we keep our prices low in order to keep you happy. Customers should not have to pay out a fortune to receive good quality removal services. You should not have to compensate on anything. We always provide clients with excellent removal services. It does not matter how much you pay – we always provide first class removal services. To find out more on our removals, get in touch with us today on 020 8746 4418. Don't sit around feeling sorry for yourself – make a start and call us now to be on your way to a smooth move.
Our Testimonials
The removals team arrived on time, ready to get stuck in and provide the moving day help required. It was evident they were a professional team. The whole day went by smoothly with them on the job.
I hired this removal company for what I thought would be a big move. I got the best moving day service, the best I could've wished for. It turned out to be great value for money.
Their speedy, professional and highly efficient approach to the house removals job at hand paid off. I gave them a schedule to stick to. They stuck to it and got everything unloaded into my new place sooner than expected.
It was an affordable removals service. I'll look to hire Removal To's services again in the future.
Show all